Cactus Springs General Admission
To Reserve a Cabana Call 520-888-4653 Ext. 6

BEST VALUE!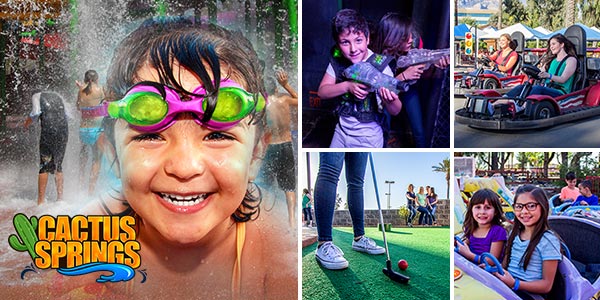 All Day Cactus Springs Water Pass, Laser Tag, Go-Karts, Bumper Boats, Mini-Golf, Cozmojet & Kiddie Land Rides
$3499*
BUY NOW!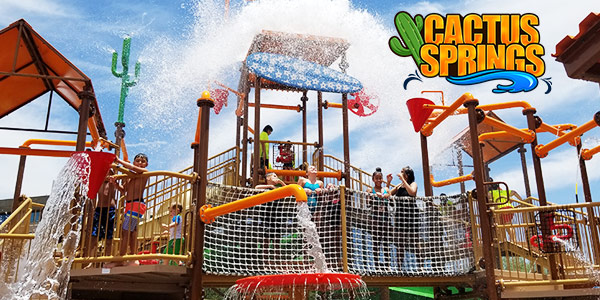 All Day Water Pass
$1999*
BUY NOW!
*Prices Do Not Include Tax | $3.99 + tax Chaperone Fee
Limited Quantity of Passes Available!

BEST VALUE!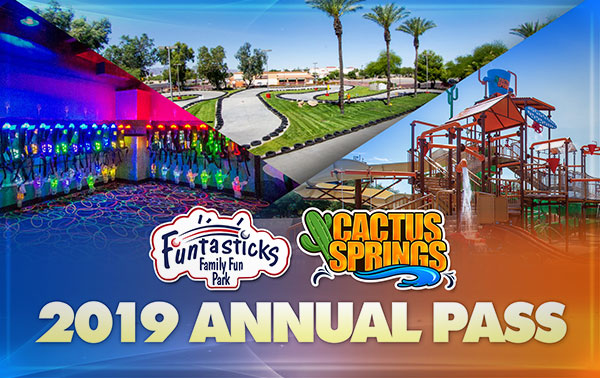 ANNUAL PASS
Funtasticks and Cactus Springs
Any Day
$5999
SOLD OUT!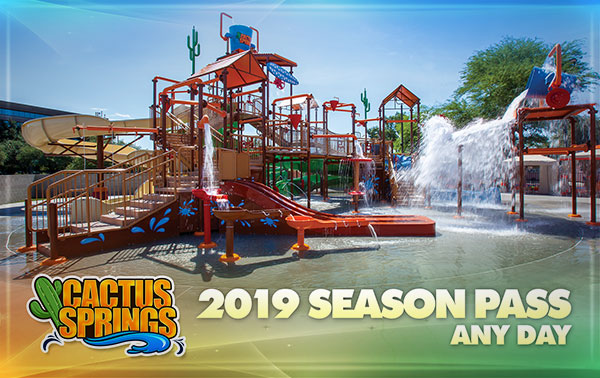 Any Day Pass
Cactus Springs
Any Day
$3499
SOLD OUT!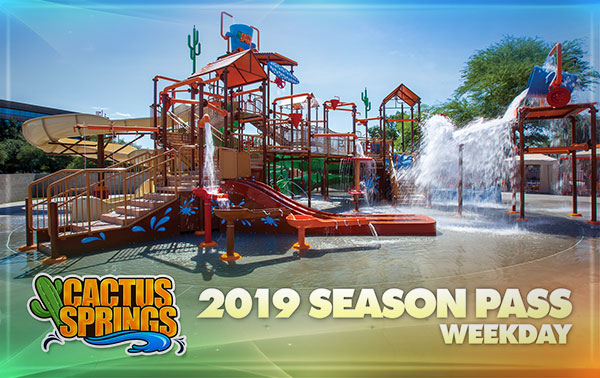 Weekday Pass
Cactus Springs
Monday-Thursday
$2999
SOLD OUT!
Save 15% on all purchases during your visit!
Excludes Fun Bucks
Save 30% on any regular priced wristband when you bring a friend any day and 50% off on Fridays!
Offer Valid on any two additional wristbands. Not combinable with other offers.
Monthly Pass Holder Exclusive and Priority access to Private Events!
Season and Annual passes are non-transferable and non-refundable. Hours of operation may vary daily.
Can not be used in combination with other offers or special events. Percentage discount will only be applied with use of your pass.