Kiddie Land
Geared to accommodate our younger guests, Funtasticks is proud to offer the following FUN attractions.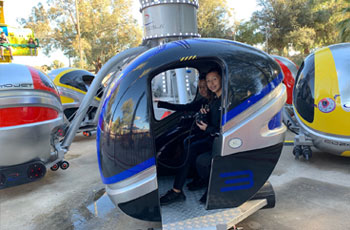 CozmoJet
Enter the world of virtual reality on a ride where you can conquer the next quest with your family and friends. This family friendly ride is one of the unique attractions of Funtasticks and the only one available to ride in the entire United States.

Height requirement: 36 inches or taller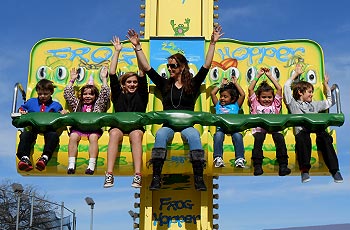 Frog Hopper
Fun is a HOP, skip and a jump away at Funtasticks newest Kiddie Land addition. Kids can bounce high like a frog, perfect for the little ones. Frog Hopper is a springy, silly, hoppy ride that will surely put smiles on their faces and will make your heart "ribbit" just watching them.

Height requirement: 36 inches or taller
For your safety, rides have height, weight, and size restrictions. Seating safety devices must close as intended by the ride manufacturer. Many children can ride several of our adult rides. We recommend that you have your child's height measured early during your visit. Ride height restrictions are subject to change without notice.